Dental Sedation Dentist in Centreville, VA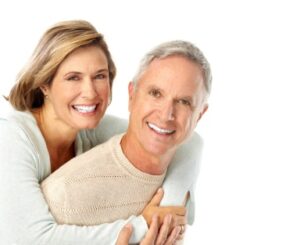 Do you or anyone in your family suffer from dental anxiety or tooth sensitivity? About half of people in the U.S. report trouble visiting the dentist for those reasons, so it may be more common than you'd think. 
We're happy to calm your anxiety or sensitivity with sedation dentistry. After an easy request, you can get the relief you need. Through laughing gas sedation, you'll be calm and relaxed. You'll be able to get the dental services that will improve your dental health and overall health. 
We can also supply blankets, a TV, lip balm, and other amenities. Just let us know how we can help! We can even set your appointment for the time of day that best suits your needs, even if it's early in the morning or in the evening. 
Benefits of Sedation Dentistry
Have you ever procrastinated on going to the dentist because of anxiety? You might be relieved and grateful once you try sedation dentistry. Remember, we're happy to use it. It only takes a quick request, and then you'll have:
Lower Anxiety
Once their anxiety is reduced, our patients who were most resistant to dentistry suddenly become advocates, telling everyone else about it. They're amazed by the experience of feeling anxiety just disappear and dentistry suddenly feeling easy. Enjoy going to the dentist for once when you choose sedation dentistry with Centreville Dental Wellness Center.
Better Health
When our patients are no longer feeling anxious about coming to our office, they're more willing to stop by for necessary appointments more often. Regular dentistry can improve and protect your overall health. Our services can prevent infections and tooth decay. Many areas of your life can be improved with dental health.
Decreased Pain
Some patients are very sensitive to any pressure we apply to their teeth. Our laughing gas can help to reduce your dental sensitivity. It calms the part of the brain that creates stress and fear. It's natural to avoid pain. But sedation will relieve anxiety, which will also make it easier for us to manage your tooth sensitivity—along with the other calming amenities we provide.
You can ask for sedation dentistry during any service, even a routine checkup or cleaning. It's very easy for us to give you sedation. We understand. Around half or more of all Americans have dental anxiety or sensitivity. Let us know if that includes you, and we can supply oral conscious sedation, along with other solutions.
What Is Laughing Gas Sedation?
Our sedation technique is to give the anxious patient a mask through which they will inhale laughing gas. This chemical produces a feeling of euphoria and relaxation. You will remain conscious enough that you can answer questions, but you won't have to deal with your dental anxiety for the entire appointment.
Eliminating Your Fear of the Dentist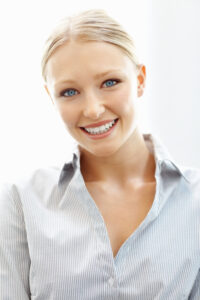 Patients with dental anxiety often have good reasons. Maybe your teeth or gums are sensitive. You might have felt a lot of pain in a previous appointment or been frightened by a team member's behavior as a child. Whatever the cause, dental sedation can help!
Being able to schedule and sit through necessary dental services can prevent more fear and pain in the future. For example, we can catch infections in a tooth or on the gums—or oral cancer—before they progress too far, cause major damage, and need more serious procedures.
Oral conscious sedation can help your dental anxiety to the point where you can eventually not feel afraid at all! You'll be able to make decisions that are best for your dental health.
Request Sedation Dentistry at Centreville Dental Wellness Center
You can ask for dental sedation during any service—from major procedures to routine checkups. You don't have to be embarrassed. We're happy to help in every way we can. You can also batch several procedures together in a sedation dentistry appointment, getting them all done during one dose of sedation.
Just contact Centreville Dental Wellness Center, and let us know what you need. If you feel anxious, you could even get a family member to call! We'll help you feel comfortable and pain-free at the dentist. We provide sedation dentistry services to patients from all across Northern Virginia, including Fairfax and Chantilly, VA.