Gum Disease Treatment in Centreville, VA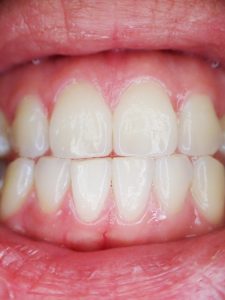 Your gum tissue is essential to the health of your teeth, but unfortunately, gum disease is common among adults. At Centreville Dental Wellness Center, near Fairfax and Chantilly, VA, we give you the excellent care you need to keep your gums healthy. This means we provide both gum disease prevention as well as gum disease treatment if it has progressed.
Periodontics is the care and treatment of the gums and tissues that surround the teeth. Gum disease is a very common problem; in fact, most people experience at least a mild form of gum disease at some time in their life. That's why regular dental exams, as well as good oral hygiene practices at home, are necessary to keep your gums and teeth in good condition.
The simple form of gum disease is called gingivitis. This is an inflammation of the gums that is caused by the buildup of plaque, a sticky film that grows when sugars feed on bacteria.
Cleaning your teeth and gums thoroughly can eliminate most excess sugar and prevent the buildup of plaque. It is important to not only brush your teeth but to floss as well, to remove food particles that get trapped between teeth. You should also brush your tongue because bacteria can grow there too.
Even when you practice good oral hygiene, you can miss areas of your mouth and plaque can still form. Regular dental exams that include routine teeth cleanings can help. Some people still get gingivitis despite regular brushing, flossing, and dental cleanings. This is because gingivitis can be inherited, caused by illness or it can be a side effect of certain medications.
The Effects of Gum Disease on Health
The CDC has found that nearly 50% of adults over age 30 have some level of gum disease, and this increases with age. It's extremely important that we check your gums periodically and perform gum disease treatment when needed.
Gum disease is an overgrowth of bacteria in the gums, which can lead to gum damage. Since your gums help to hold and nourish your teeth, gum problems can also threaten your teeth and your ability to chew, smile, and speak.
Plus, the bacteria can circulate in your body, attacking other bodily systems, causing or aggravating:
Diabetes.
Dementia.
Heart disease.
Arthritis.
Tissue inflammation.
Birth complications.
Gum disease doesn't just cause bad breath. Without periodontal disease treatment, your overall health could suffer from it.
"I didn't realize how common gum disease was until I found out I had it. I received treatment here at Centreville Dental Wellness Center and was able to get my oral health back on track. Everyone here is professional, friendly, and caring. Thank you so much for helping me take care of my smile!"
If you have gingivitis, we will probably notice symptoms before you do. In its early stages, we can easily treat gingivitis with periodontal therapy, which usually just involves a professional teeth cleaning.
If gingivitis is not reversed, the plaque can harden to tartar and spread below the gum line. At this stage, gum disease is called periodontitis, and it requires a deep cleaning procedure for periodontal disease treatment.
When we deep clean your teeth, (also called scaling,) we will go below the gumline and get all the plaque out. Then we can plane or smooth the roots to prevent reinfection and promote healing.
With regular dental exams twice a year, serious gum disease can be prevented. When gum disease is allowed to continue, it can eventually require gum surgery to cure. Left untreated, periodontitis can cause your teeth to separate from the gums, and eventually, your teeth may fall out.
Getting Gum Disease Treatment near Fairfax and Chantilly, VA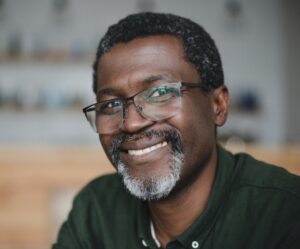 At Centreville Dental Wellness Center, our team will keep you comfortable and give you personalized care. Our goal is to improve your health with periodontal therapy, so don't be embarrassed or worried.
We use the OralDNA system to identify the species of bacteria on the gums. We then choose the exact therapy that is best to clean up that bacteria. We'll treat the source of the disease to restore your smile as soon as possible.
Plus, during your regular dental checkups, we test your saliva for any markers of periodontal disease. By detecting any issues early, we can give you earlier, easier periodontal disease treatment, which is more convenient for you.
Our Amazing Dental Professionals Have the Experience and Quality Care to Restore Your Full Oral Health
Our Centreville dentist office is home to two outstanding dentists. Dr. Vakay, received the Top Dentist designation by readers of Virginia Living Magazine in 2020 and 2021. In addition, she and Dr. Abel, are members of the following professional organizations:
Academy of General Dentistry.
Kois Center.
Virginia Dental Association.
Northern Virginia Dental Society.
The American Dental Association.
The American Academy of Restorative Dentistry.
Manage Gum Disease at Centreville Dental Wellness Center
You can call our office at any time to set up an appointment for an exam or to discuss your oral health. If you have any symptoms like swollen or sensitive gums, bleeding gums, or bad breath, periodontal therapy could restore your gums to good health and prevent future problems.
If you have questions about gum disease or if you would like to request an appointment, please contact us by email or by calling 703-815-0775. We provide gum disease treatment to patients from all over Northern Virginia, including Fairfax and Chantilly, VA.
Releated Dental Services