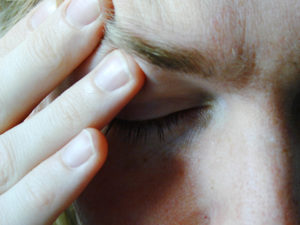 Our staff is prepared to assist you should a dental emergency arise, whether the emergency care is for you, your family members or friends.
In the case of a dental emergency requiring urgent dental care, please call our office so we can make every effort to schedule your treatment as quickly as possible. Our office number is (703) 815.0775.
We look forward to the opportunity to serve you and if we can be of service, please refer to our Patient Library section, or if you would like to request an appointment, please contact us by email.
"Our little girl had a broken tooth and we needed to see a dentist as soon as possible. Dr. Abel saw us after hours to help with the pain and fix her tooth. We're so happy that he was there for us when we needed emergency care."
We are happy to share with you what our patients say about their experience with us.
– Robert R.


5 out of 5 stars on 02/03/2017
I cannot offer enough praise for Dr. Vakay! She is by far the best dentist I have ever had. Thank you for your exceptional dental treatment and services!
– Ryan H.


5 out of 5 stars on 01/03/2017
This dental practice is absolutely wonderful. I have had multiple procedures and follow ups that have made me love my smile again!
– Jenna T.


5 out of 5 stars on 20/11/2018
I had such a pleasant experience. The staff is great and they are very knowledgeable. I immediately felt welcomed. And Dr. Vakay is amazing!!!
+
Centreville Dental Wellness Center
Rated: 4.9 out of 5 stars based on 60 reviews.