Centreville Botox Dentist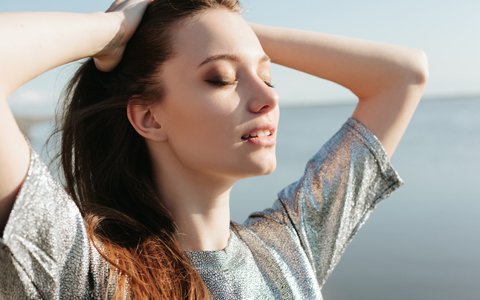 For residents of Centreville and the surrounding areas, your friends at the Centreville Dental Wellness Center have fantastic news! Our team of dedicated dental professionals is now offering Botox treatments. You can get a rejuvenated look and feel your finest thanks to our highly skilled and specialized staff.
If you have been curious about what Botox can do for you, don't wait any longer. Contact our office today and schedule a consultation. We are available over the phone, via text messaging, or you can request an appointment online.
What Is Botox?
For years, Botox has been considered a luxury associated with the rich and famous thanks to its cosmetic potential. However, it is becoming much more accessible thanks to the amazing results in dental care, for both enhancing aesthetics and restorative purposes.
Botox is a treatment that uses a safe protein derived from a bacteria to temporarily relax specific muscles in the face. Botox works by blocking the signals between nerves and muscles, which prevents the muscles from contracting and leads to smoother, more youthful-looking skin.
With just a few injections that can be taken care of in a single office visit, you can enjoy a rejuvenating treatment that can smooth away wrinkles or soothe away dental discomfort or TMJ pain. The results are long-lasting, and many patients enjoy the benefits for 6 months!
Am I a Botox Candidate?
Thanks to its incredible versatility in the world of dentistry, Botox treatments are an ideal procedure for many patients. You may be a great Botox candidate if you answer yes to any of the following:
If you are curious about how you could benefit from Botox, feel encouraged to contact our office to schedule a consultation.
Eliminate TMJ Pain and Dental Discomfort With Botox
Aside from cosmetic dentistry, Botox has assisted in restorative dentistry to help eliminate discomfort and pain. By targeting certain muscle groups to help them relax, Botox has been proven to be an effective treatment for TMD, denture adjustments, and bruxism (chronic tooth grinding).
If you or a loved one have been dealing with symptoms caused by TMJ tension, you are certainly aware of how uncomfortable your day-to-day life can become. You may suffer from tension headaches, jaw pain, and even sore neck and shoulders. But relief from even the most severe symptoms can be found in a single visit to our office thanks to Botox!
The same is true if you are finding the adjustment period for your new dentures to be particularly uncomfortable. Dental appliances such as dentures can take some time to get used to as your mouth adjusts to them. With Botox, this period can be made much easier by numbing particular areas for a more comfortable transition.
Call Today For Your Botox Consultation
Residents of Centreville, Chantilly, Fairfax and the surrounding areas, have always depended on the Centreville Dental Wellness Center for award-winning service that lets them meet their dental goals and oral health needs. Our services are becoming even more versatile by offering Botox treatments that can revitalize your smile and soothe away discomfort.
If you or a loved one are curious about how you can benefit from Botox, contact our office today. You can get in contact with us over the phone, through text message, or by requesting a consultation online with the link on this page.