Snap-On Smiles in Centreville, VA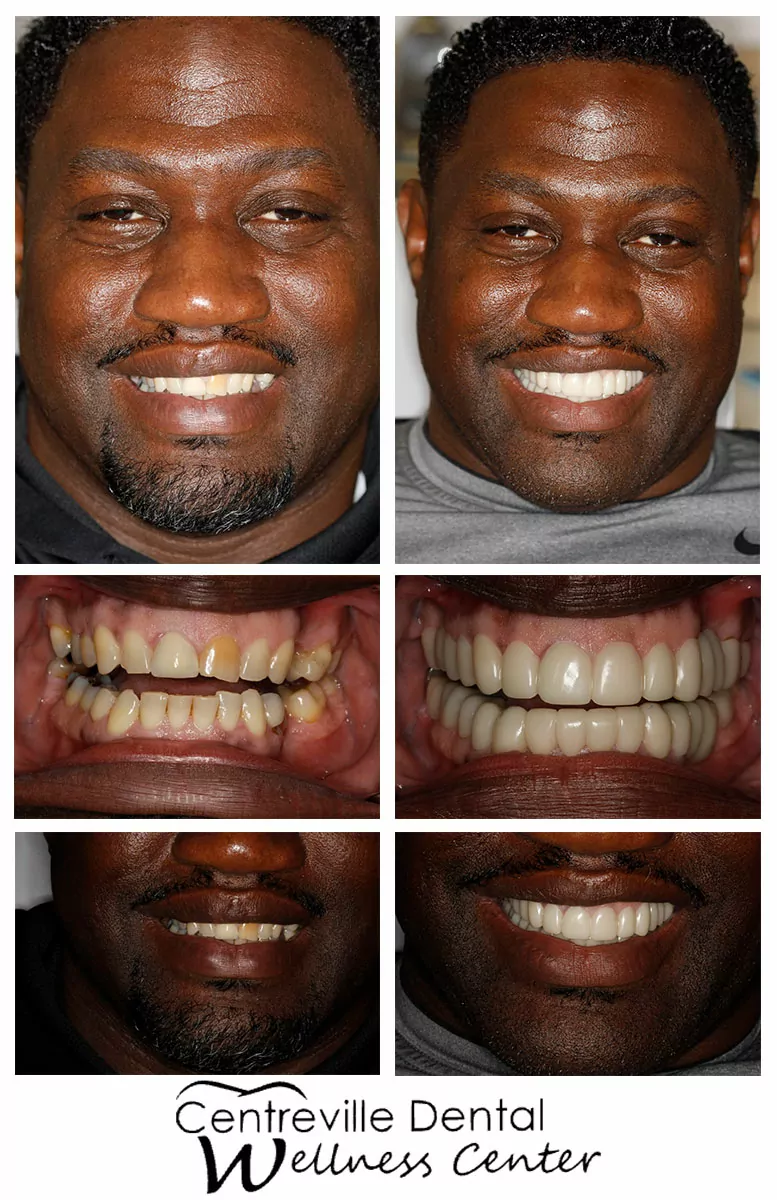 For a quick and painless solution to cosmetic issues with your smile, we offer Snap-On smile. Snap-On smile is easy to wear and remove, and doesn't restrict you from eating or drinking. For gaps, missing teeth, or discoloration, Snap-On smile is for just about everyone!
What is Snap-On Smile?
Snap-On Smile from our Centreville dental office is a patented, easy to use and painless way to obtain a beautiful smile. After years of extensive research and development, our dental team can now provide you with a Snap-On Smile that is thin and strong with the look of natural teeth. You can eat and drink with your Snap-On Smile. It's easy to care for and can be a temporary or permanent cosmetic dentistry solution. It's available for upper and lower teeth.
Snap-On Smile's unique, proprietary formula of hi-tech dental resin make it very thin yet extremely strong. It fits right over your own teeth to give you a beautiful, natural-looking smile—even if you have stains, chips, gaps or missing teeth.
And for many people, Snap-On Smile can be life changing. It gives back the confidence to smile. Thousands of people worldwide have already experienced the unique benefits of Snap-On Smile.
Snap-On Smile is for just about everyone!

Snap-On Smile is an affordable and life-changing solution for people of all ages. Getting a Snap-On Smile simply requires two, short, painless visits to your Centreville dentist with no drilling, no shots and no change in tooth structure.
Snap-On-Smile is an excellent choice for:
Gaps, crooked, stained or missing teeth
Those who are not candidates for bridges or implants
Anyone who would like a beautiful smile without the expense and discomfort of
complex and invasive dental procedures
Anyone who has an old-fashioned removable partial denture and wants a beautiful,
more comfortable alternative
Contact Us Today if You are in Fairfax, Chantilly, or the Surrounding Areas!
Please feel free to contact us if you have questions about Snap-On Smile or any of our other dental services. If you would like to request an appointment with our Centreville dentist, please contact us by using the form on this page or call us at 703-815-0775. We provide this service and many more to patients who come from all around the Centreville area, including Fairfax and Chantilly, VA.