Smiles Makeovers in Centreville, VA
Life's too short to be unhappy with your smile. Dr. Vakay, and Dr. Abel, are here to help you design your dream smile! We offer state-of-the-art treatments to enhance brightness, correct chips and cracks, and create a beautiful, even smile for you to enjoy for a lifetime.
A smile can brighten a room, lighten a moment or create a lasting impression that spreads joy to others. A confident smile is the most beautiful and contagious, but you may hesitate to grin if your teeth are misshapen, cracked, chipped, or stained. Luckily, our Centreville dental office can help you smile with assurance once again.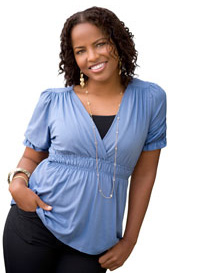 Our smile makeovers can improve the color, size and shape of your teeth. Even subtle changes can boost your self-confidence and restore your smile dramatically. Teeth whitening, for instance, is a very common procedure that brightens stained or discolored teeth. The painless procedure is more effective than at-home whitening methods and produces instant results so your smile is transformed in just one visit.
The appearance of irregularly textured or shaped teeth can be improved through enamel shaping. Fast and painless, the procedure repairs surface flaws and chips to restore balance to your smile. Using a sanding disk or fine diamond burs, the dentist removes small amounts of enamel to shape a re-contoured tooth, often leading to immediate results.
Dental veneers are often used in smile makeovers to alter the length, size, color, and shape of teeth. The tooth veneers, or very thin porcelain shells, are applied by the dentist using a cement material. Each dental veneer is custom-designed to effortlessly blend with your natural teeth. The result is a beautiful smile that will last for years.
Advancements in cosmetic dentistry have made smile makeovers more accessible and affordable than ever before. With proper care, the results of these procedures can last for years, improve oral health and make you look and feel your best. If you are hiding your smile due to chipped, cracked, missing or discolored teeth, contact us today to discover how a dental makeover can restore your confidence and give you plenty of reasons to smile.
Contact Us for Smile Makeovers Near Fairfax and Chantilly, VA Today!
We look forward to having the opportunity to serve you. If you would like to request an appointment with our dentist near Fairfax and Chantilly, VA please contact us by email.
Related Information