Family Dentistry & General Dentistry in Centreville, VA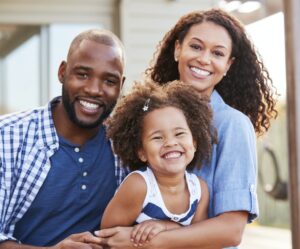 Dr. Vakay, and Dr. Abel, provide comprehensive dentistry services for children and families in Centreville. Your child's baby teeth are essential to the health of their adult smile—with our professional and compassionate care, your kids will love their visits to our office and caring for their oral health!
Dentistry for the Whole Family
At Centreville Dental Wellness Center, our goals include overall health for every member of your family. We can treat your family members at any age. If several of you come to us, we can even spot trends that affect all of you.
We'll keep you comfortable here too. Our team is experienced in helping patients relax and feel at ease with blankets, entertainment options, lip balm, and other amenities.
Most importantly, we keep your smiles looking great through healthy teeth and gums. We use routine teeth cleanings, preventive dentistry, gum disease treatment, and other services to keep your smile beautiful. When tooth extractions or dental fillings are needed, we take care of them. Your long-term dental health is our priority.
Family Dentistry Services near Fairfax and Chantilly, VA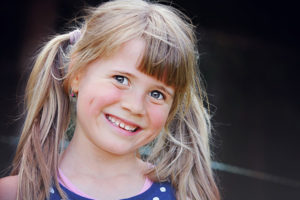 Family dentistry includes all of the services you would expect from a general dentistry practice, but for your whole family! Think of us as your one-stop-shop for general dental and gum health. These services include:
Regular Dental Check-ups and Teeth Cleanings
Preventive dental care is necessary to ensure the health of your gums and teeth. Everything you do regularly to take care of your teeth is part of preventive dental care; this includes flossing and brushing, maintaining a healthy diet, and seeing our Centreville dentist near Chantilly and Fairfax for routine dental exams and professional teeth cleanings regularly.
Keeping regular, scheduled appointments is an important habit for everyone in your family. These dental checkups let us catch any developing problems before they go too far—including fixing cavities with dental fillings, reversing gum disease, treating oral cancer, and other issues.
Routine teeth cleanings are vital. With the latest cleaning tools, mouth rinses, and gels at Centreville Dental Wellness Center, your teeth will feel amazingly clean after each visit. Our dental hygienists are excellent at finding the hidden places where bacteria hide from your toothbrush and floss. Teeth cleaning protects your teeth from decay.
Dental Sealants in Centreville, VA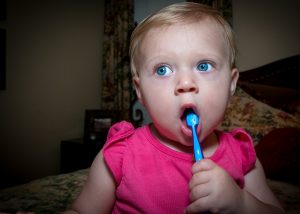 Dental sealants are an important aspect of preventive dental care. These plastic coatings are placed on the molars' chewing surface to help guard them against decay. These teeth, located in the back of the mouth, are marked by grooves that make them particularly vulnerable to decay.
The grooves are generally deep and may be too difficult to clean with a regular toothbrush. When plaque accumulates in the grooves, bacteria can break down the enamel and lead to cavities. Our dental sealants provide extra protection for the teeth by providing a smooth covering over the grooved area.
Dental Fillings near Fairfax and Chantilly, VA
If tooth decay has caused small holes in your teeth, our Centreville dentist can use dental fillings with a natural color to repair the tooth. You won't even see the spot in the mirror—and no one else will notice it. Our goals are to make your smile look beautiful while protecting your tooth from being infected again.
If you have a larger hole in your tooth, your dentist can craft a larger tooth filling that is anchored on the surface of your tooth. It will blend in, looking great, while protecting the interior of the tooth.
Fluoride Treatment in Centreville, VA
Fluoride treatments offer even more protection for your teeth. The mineral helps prevent cavities when applied directly to the enamel of the teeth. Many kinds of toothpaste contain fluoride, but the most effective fluoride treatment is done in a dentist's office like Centreville Dental Wellness Center.
The professional fluoride preparation used by dentists is much stronger than that in toothpaste and can provide longer-lasting protection.
Nutritional Counseling
Nutritional counseling is another important component of preventive dental care. A diet that consists of certain foods, such as those high in simple carbohydrates, can harm your dental health.
Bacteria thrive on carbohydrates, and cutting back on simple carbs like sugar can make it more difficult for the mouth to support the growth of bacteria. Increasing the number of fruits and vegetables in one's diet is another focus of nutritional counseling. These foods help clean the teeth because they are high in fiber.
Oral Cancer Screening
It's extremely important that we catch any oral cancer symptoms before they develop too far. Oral cancer has a much better prognosis when caught early.
We use visual screenings. We will look for bumps, color patches, ulcerations, swellings, asymmetries, and other unusual features. When you keep regular checkup appointments, it's more likely that we will notice changes such as these. We may examine your lips, jaw, cheeks, face, neck, nose, and the inside of your mouth.
Dental Emergencies near Fairfax and Chantilly, VA
During a dental emergency, you can depend on us to take care of your family. We can often fit in appointments on the same day that a dental emergency occurs. We can treat a lost tooth, tooth damage, severe toothache, and more. Call us immediately to get an appointment and answers.
Click Here to Learn More About Emergency Dentistry
Tooth Extractions in Centreville, VA
Even with preventive dentistry, tooth extractions are sometimes necessary because of accidental damage, tooth decay, or wisdom teeth problems. When teeth compromise the health of other teeth or the whole smile, we may recommend one or more tooth extractions. These tooth extractions are quick, routine procedures. We'll keep you comfortable throughout using our sedation dentistry treatment!
Click Here to Learn More About Tooth Extractions
---
Children's Dentist in Centreville, VA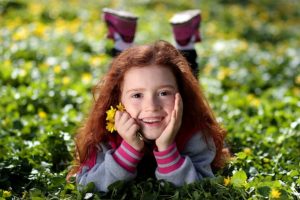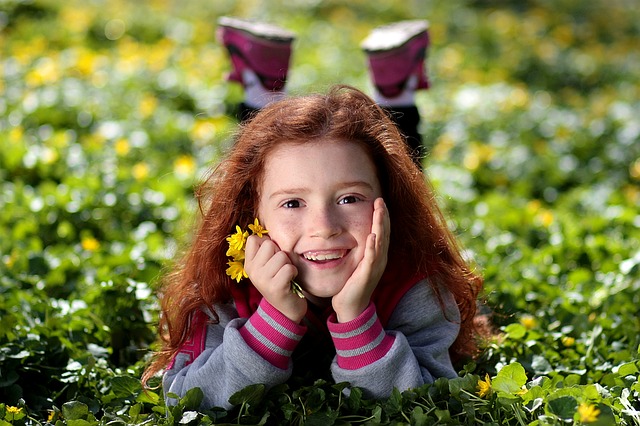 Your child's dental health is very important, and our staff will teach him or her about adopting good dental habits. During the visit, we may discuss good flossing, brushing, and other care habits. These lessons will encourage your child to make good dental hygiene a part of his or her entire life.
Infants and children, although young, are not immune to developing oral health problems. Tooth decay is one of the most common childhood ailments, more chronic than asthma or hay fever. Early and regular visits to the dentist are essential to combating decay and other dental problems.
Family Dentistry Services for Young Patients
Our Centreville dental practice is committed to providing the most comprehensive, therapeutic, and preventive oral health care to our young patients.
Regular oral health exams, preventive dental care, and regular teeth cleanings and fluoride treatments are the foundation of our children's dental practice. In addition to offering these services, we also offer therapeutic care that addresses several childhood and young adult dental issues.
Your child may require dental fillings, a custom mouthguard, cavity repair, experience dental developmental difficulties or require care for injuries like knocked-out or fractured teeth. You can trust our Centreville dentist to remedy all these issues with compassion and competence.
"Our kids used to hate the dentist. After moving to the area and finding Dr. Abel, they love getting their checkups now. And the best part—their teeth are healthy with no cavities! Thanks a million, Dr. Abel."
Understanding Your Children's Needs
Treating children is part art and part science. Many children develop dental anxiety about going to the dentist, but we will do everything possible to put your child at ease.
From the moment your child walks into our office near Fairfax and Chantilly, they will be met with smiles from our friendly staff. We never rush our patients out the door, so your child will have plenty of time to get used to the sights, sounds, and smells of the clinic.
Our comfortable and calm environment will relax your child's fears, and our dental staff will explain all procedures in a kid-friendly manner so there are no surprises.
Your Health Is in Good Hands With Our Centreville Dentists
When you come to Centreville Dental Wellness Center for your family dentistry needs, you can be assured that you're being treated by educated and highly trained professionals. Dr. Vakay was voted the Top Dentist designation by readers of Virginia Living magazine in 2020 and 2021.
Beyond this, Dr. Vakay, and Dr. Abel, are recognized members of the following organizations:
Academy of General Dentistry.
Kois Center.
Virginia Dental Association.
Northern Virginia Dental Society.
The American Dental Association.
Get Exceptional Family Dentistry With Your Centreville Dentist
We look forward to the opportunity to serve you and your whole family with our excellent family dentistry services. If you would like to request a family dentistry appointment, please contact us by email or call us at 703-815-0775. We provide family dental care to patients who come to us from all across Northern Virginia, including Chantilly and Fairfax, VA.
Related Dental Care Services