Tooth Extractions & Removal in Centreville, VA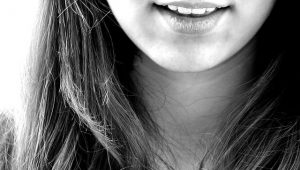 Although tooth extractions are sometimes necessary, our team at Centreville Dental Wellness Center prioritizes your comfort when you need to have a tooth removed. We use state-of-the-art dental technology to ensure your teeth removal procedure goes smoothly and to reduce your risk for complications afterward.
With proper oral hygiene and regular dental checkups, you can keep all of your teeth for life. But sometimes things happen that make it necessary to extract teeth. We will only decide to extract a tooth when the tooth cannot be saved or if extraction is the best option for your oral health.
Reasons to Why You Might Need a Tooth Extraction
Teeth that are damaged or decayed may be able to be saved by restoration. A dental crown can repair a tooth by rebuilding it and making it healthy and strong. When a tooth is diseased on the inside through to the pulp, its inner chamber, a root canal is the only way to save it.
A root canal clears out the inner infection and fills the tooth with material to restore it to health and full function. Root canals are usually successful, but on rare occasions, the procedure has to be repeated or the infection is too great and the tooth cannot be saved. In these cases, we will opt to remove the tooth and save the rest from getting infected too.
Sometimes you may need teeth pulled because they are positioned incorrectly and are crowding the mouth or presenting a risk of damage to other teeth. Wisdom teeth, the third and final set of molars are very often impacted or positioned at an angle and need to be removed.
"I needed one of my teeth pulled and didn't want to get it done. After putting it off, I came to Centreville, where I felt comfortable and cared for. My extraction was pain-free and now I can finally get back to restoring my smile."
The Teeth Removal Process in Centreville, VA
Whatever the reason for your teeth removal, the process is usually simple. We can extract your teeth with modern dental technology and anesthetics to make the procedure as efficient and comfortable as possible. If you have any questions about teeth removal or would like to learn more, call us now for an appointment.
Dental Sedation for Teeth Removal
At Centreville Dental Wellness Center, we perform extractions after administering a local anesthetic to numb the area. If you are feeling extra nervous, feel free to ask us for sedation dentistry!
We offer laughing gas to make your visit much calmer and easier for you. If you have had dental anxiety or high sensitivity in the past, let us know. We want to make sure you're comfortable with all your dental care.
Replacing Your Tooth After Extraction
After you have your teeth pulled, we can replace them using several advanced technologies. For a single tooth, we can insert a titanium implant that holds a new tooth crown. A dental bridge can hold a single new tooth or a few teeth in a row. And traditional or implant-supported dentures can hold an entire arch of teeth.
Don't worry when you need teeth pulled. We can customize your tooth replacements at Centreville Dental. We'll craft the color and shape to perfectly match and enhance your unique smile.
Tooth Extraction at Centreville Dental Wellness Center
We know extractions can seem scary, so if you have questions or concerns, or if you would like to request an appointment, please contact us by email or by calling us at 703-815-0775. We provide tooth extractions to patients who come from all over Northern Virginia, including Fairfax and Chantilly, VA.
Additional Resources