Restorative Dentist in Centreville, VA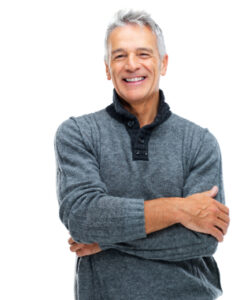 Do you or someone you know have a broken tooth? Maybe you are missing teeth? Has tooth decay damaged a tooth in your smile? We know how frustrating and disruptive that can be. We all want our natural teeth to keep working forever.
We know a broken tooth happens now and then, so that's why we offer restorative dentistry for you and your whole family. We use the latest dental technology to replace missing teeth, repair a cracked tooth, and treat tooth decay.
Plus, we'll keep you comfortable with amenities like blankets, lip balm, entertainment centers, and more. Contact Centreville Dental Wellness Center for an appointment—including a time slot before or after your work hours.
When Would I Need Restorative Dentistry?
Patients come to our family practice for restorative dentistry when they have:
Tooth decay or cavities.
Missing tooth or missing teeth.
A chipped tooth.
A broken tooth.
Any time a tooth is damaged and your smile is disrupted, we can use restorative dentistry to replace a tooth or reinforce and strengthen a tooth. Using dental crowns, dental bridges, dental implants, or dentures, we can give you back your smile, relieve discomfort, and protect your teeth from further damage.
After an exam, we'll tell you the options that can restore your tooth and make sure you're comfortable with treatment before putting our plan into action. Be ready for your tooth to look as good as new—or better.
Benefits of Restorative Dentistry near Fairfax, VA
The psychological and emotional stress of losing a tooth is greater than people realize when they haven't lost one. It's also frustrating and difficult to live with a broken or cracked tooth.
Restorative dentistry can relieve that stress and disappointment. Patients feel great afterward, are able to return to eating their favorite foods, and can smile confidently during pictures and conversations.
Also gone is the sense of helplessness that comes from a damaged part of the body. We treat every patient with a lot of care, knowing that they can feel vulnerable. We'll make sure that you can voice your needs and feel comfortable here. We'll use high-end technology and techniques to restore your tooth very quickly, often in one appointment.
Restorative Dentistry Procedures Offered at Centreville Dental Wellness Center
Are you feeling discomfort or pain because of a damaged tooth? Is your life disrupted by a missing tooth? Do you know that a tooth was damaged by an accident? Here are some of our most effective options for restoring your tooth:
Dental Crowns: Each dental crown is a tooth cap made of a durable material like porcelain, which looks and feels like a natural tooth. After cleaning and any other needed services, your dentist will bond the tooth crown to your tooth so it covers the top and sides permanently.

Click Here To Learn More About Tooth Crowns

Dental Implants: A dental implant is a titanium root that is naturally bonded to the jaw. If you're missing teeth, we will attach your custom dental crown to your dental implant. It will look as good as new and be so secure you'll be able to eat your favorite foods.
Dental Bridges: A dental bridge replaces a tooth or several teeth in a row. It is a small appliance that holds the replacement tooth and is anchored to your natural teeth beside the gap.
Root Canals: Tooth decay is an infection in the inner chambers of a tooth causing pain and damage. With root canal treatment, we can clean the infected tissue and bacteria out, then seal the tooth against further issues, often with a dental crown.
Implant-Supported Dentures: If you need a large number of teeth replaced—even whole arches of teeth—we can put in dentures that are attached to several dental implants. These avoid touching the gums and are as stable as natural teeth.
Traditional Dentures: For patients that don't want dental implants, traditional dentures attach to the gums through suction and denture adhesive. They replace missing teeth as well and can quickly let you smile and chew again.
Full Mouth Reconstruction: We may use several treatments together to recreate your smile. We might repair teeth or replace them. We combine restorative dentistry and cosmetic dentistry to give you a smile you'll be proud to use.
During every tooth restoration service, we use biocompatible materials that your body will accept, customize materials to look beautiful and natural, and make sure you're comfortable.
Get Restorative Dentistry from a Professional near Chantilly, VA
We're pleased to have such skilled dentists leading our team here at Centreville Dental Wellness Center. Dr. Vakay, received the Top Dentist designation by readers of Virginia Living Magazine in 2020 and 2021. Plus, she and Dr. Abel, are members of or have been accredited by the following professional organizations:
Academy of General Dentistry.
International Congress of Oral Implantologists.
American Academy of Cosmetic Dentistry.
Kois Center.
Misch Implant Institute.
Virginia Dental Association.
Northern Virginia Dental Society.
The American Dental Association.
The American Academy of Restorative Dentistry.
Restore Your Teeth at Centreville Dental Wellness Center
Dr. Vakay, and the rest of the team are known for being caring and family-friendly. We focus on each patient's needs and use high-end technology to treat them.
If you have a broken, missing, chipped, or cracked tooth, we can use restorative dentistry solutions to resolve the issue. Contact Centreville Dental Wellness Center for a refined dental appointment for you or family members. We provide restorative dentistry services to patients from all across the Centreville area, including Fairfax and Chantilly, VA.
Related Information