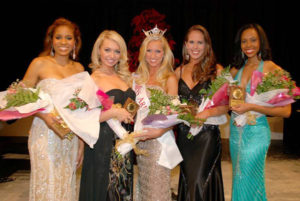 The Miss Arlington Scholarship Organization is a proud member of the Miss Virginia/Miss America family. The Miss America Organization is the largest scholarship provider for women in the world. Today, more than $5,000,000 in scholarship assistance is available annually to young women who participate in the program at all levels of competition.
The Miss Arlington Scholarship Organization is comprised of a Board of Directors, volunteers, and generous sponsors and scholarship benefactors,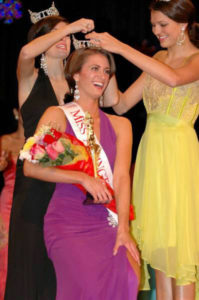 focused on their commitment to providing young women throughout the Commonwealth with the opportunity to win scholarship awards which will ultimately enhance both educational and career endeavors, as well as personal growth and enrichment. The "main event" produced by the Miss Arlington Scholarship Organization is the annual Miss Arlington Pageant, which serves as an "open" preliminary to the Miss Virginia Pageant.
The Board of Directors will actively support each and every Miss Arlington as she promotes her community service platform. This support will also extend to Miss Arlington's preparedness for the annual Miss Virginia Pageant.
Dr. Vakay with her patient Miss America 2010 Caressa Cameron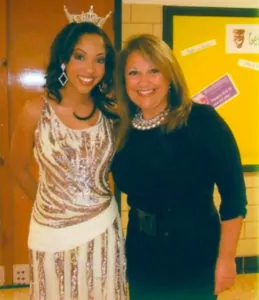 For more information on the Miss Arlington Scholarship Organization, visit their web site.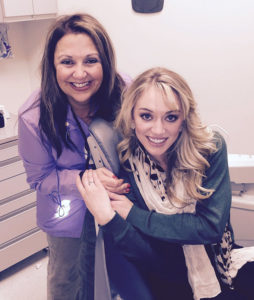 We look forward to the opportunity to serve you and if we can be of service, please refer to our Patient Library section, or if you would like to request an appointment, please contact us by email.
We are happy to share with you what our patients say about their experience with us.
– Coleen H.


5 out of 5 stars on 08/03/2017
Dr. Vakay is fabulous! She is the BEST dentist I have ever had.
– Keith W.


5 out of 5 stars on 04/12/2018
I would highly recommend this therapy program to anyone suffering from TMJ.
– Ward N.


5 out of 5 stars on 16/10/2018
Courteous, helpful, and professional in all aspects. Very satisfied.
+
Centreville Dental Wellness Center
Rated: 4.9 out of 5 stars based on 60 reviews.