Dentist Near Fairfax, VA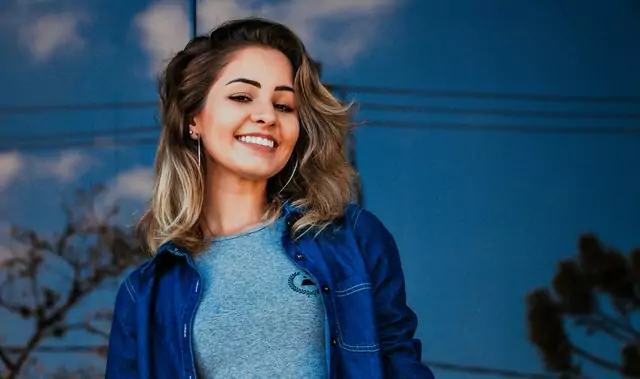 Do you need dental services near Fairfax, VA? You can find excellent dental care in just a 15-minute drive to Centreville Dental Wellness Center! We can straighten your teeth, clear up gum disease, prevent cavities, restore a broken or lost tooth, and much more. 
If you're searching for a dentist near Fairfax, VA, that citizens love to visit, take a short drive to Centreville. Dr. Vakay, and Dr. Abel, are ready to use their award-winning dentist skills to protect and perfect your beautiful smile!
What improved features do you want in your smile? We can whiten your teeth and even make stains and blemishes disappear. We can make your teeth look straight and even. How about getting rid of that gap?
Using cosmetic dentistry techniques such as dental bonding, dental veneers, teeth whitening, and others, we can give you the smile that you want—fast. Visit Centreville Dental Wellness Center to get the confidence you want in your smile.
Click here to learn more about cosmetic dentistry
Are you missing a tooth or teeth? Dental implant surgery has one of the highest success rates in dentistry. You'll receive a high-tech, titanium tooth root. Then, we'll restore your tooth with a dental crown—or multiple teeth with a dental bridge or denture.
With dental implants, we can customize your tooth restoration to look beautiful in your unique smile, and you'll be able to chew and speak again with confidence. Invest in a life-long dental implant.
Click here to learn more about dental implants
Crooked teeth, gaps, overlapping teeth, an overbite or underbite—they can all disappear in 6–12 months with Invisalign. This alternative to metal braces is easy to use; you'll just pop in a clear aligner when not eating or brushing your teeth.
Gentle, steady pressure will move your teeth quickly to better positions. We also offer accelerated orthodontics using Propel technology for the fastest results. Get your Invisalign consultation in Centreville to find out if this is for you.
Click here to learn more about Invisalign
Picking your family dentist is like picking the quarterback of your dental wellness team. As a family dentistry, we will keep track of developing oral health issues, recommend treatments, perform major procedures, explain your options, and more!
We can see everyone in your family, from children to grandparents. We keep in mind how your dental and overall bodily health affect each other, preventing major problems so you're more comfortable and confident. Contact us for general dentistry services.
Click here to learn more about family dentistry
Have you ever avoided a dental appointment because of anxiety? Are your teeth extremely sensitive? You can request laughing gas sedation any time, for any procedure—even a cleaning.
We want to protect your health through quality dental services, so we provide laughing gas to relax you and make you comfortable at our office. You'll stay conscious, but still be able to answer questions. Call and ask about sedation dentistry.
Click here to learn more about sedation dentistry
Why Our Patients Love Us
Our patients trust the advanced training and experience our dentists have, as well as the great care they receive from the rest of our team.
Dr. Vakay is AACD Accredited (one of only five dentists in the state of Virginia!), is a Fellow in the AGD, is KOIS trained, and is a KOIS instructor.
Dr. Abel is a graduate of the prestigious Misch Implant Institute and is an Invisalign "Preferred Provider."
We offer things like lip balm, TVs, blankets, dental sedation, etc., according to each patient's needs and comfort
You can make an appointment in the early morning and in the evening to fit your schedule.
We use high-quality dental technology such as digital x-rays, intraoral cameras, CT scanners, OralDNA, and Propel to give you better care.
Discover a Dentist that Fairfax, VA, Residents Can Trust
Come visit the Centreville dentist that your fellow Fairfax, VA, community members love to visit for their dental care! Here at Centreville Dental Wellness Center, you can get the general dentistry, restorative dentistry, orthodontics, cosmetic dentistry, and other dental services you need. Call us at 703-815-0775 today for a friendly, personalized appointment.