"Five-star philosophy" is how our practice defines our customized care, attention to detail, and follow-up we give each patient as an individual. You can expect such personal attention when you entrust your dental care to Centreville Dental Wellness Center.
During our appointments, we provide bottled water, personal chapsticks for your comfort to take home, as well as headphones with your choice of music!
If you are having a smile makeover, we customize your smile to achieve your goals, whether it is to look more youthful, or glamorous, or just a uniform better smile!!
At Centreville Dental Wellness Center, our staff is dedicated to serving the oral health care needs of our community. Located in Centreville Square near Chantilly and Fairfax, VA, and headed by expert dentists Dr. Jason Abel, and Dr. Rena Vakay, we bring many years of professional experience and care to our patients.
Caring for Our Communities—Near and Far
In addition to our dedication to our patients who come to our office, our team is also involved in many local community events as well as national and international charities and organizations. 
We are very proud of our team members for their trip to the Philippines to provide care to people there as part of the MOM—Medical Mission of Mercy volunteer expedition. 
We have also been a part of the Ryan Lopynski Big Heart Foundation, which promotes awareness of heart problems in children and young adults. Our office has also been involved with the Boy Scouts of America, Wounded Warriors, Seton Spirit, Charity Works, as well as many other organizations locally.
Excellence in Our Office
Our doctors have won numerous awards including being voted as one of the "Best Dentists in America" (Dr. Rena Vakay) and are members of numerous professional organizations including the American Dental Association, the American Academy of Cosmetic Dentistry, the Virginia Dental Association, the Northern Virginia Dental Society, the Academy of General Dentistry and KOIS Center. 
All members of our staff are highly trained professionals, and our dentists received their training in prestigious schools including Richmond's VCU/MCV School of Dentistry, Georgetown University Dental School, the L.D. Pankey Institute in Florida and Creating Restorative Excellence/The Kois Center in Seattle, Washington. 
We have a unique approach to dentistry because our dentists believe in an individual approach to each patient. We don't subscribe to the notion of the same treatment for everyone, but instead, we use a risk-assessment model to determine which treatments are right for each patient, and which treatments are not needed. 
Our dentists know that part of their ongoing education and discovery of new and better treatment options includes keeping up to date with the best options for their patients and customizing treatment for each patient. We offer dental services to people of all ages, including preventive, restorative, and cosmetic dental services.
Advanced Technology
Our office uses state-of-the-art equipment to ensure the most accurate, effective, and comfortable care possible for all of our patients. Our Centreville Dental Wellness Center provides advanced dental technology to ensure optimal care for our patients. 
These technologies include the following: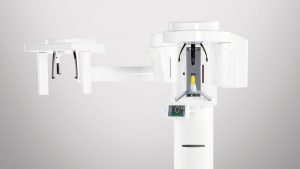 Digital X-Rays:

X-ray images are instantly shown on a screen as we scan—while exposing you to about 80% less radiation.

Intraoral Cameras:

Miniaturized camera tools show images and a video of your teeth and gums, enlarged up to 3,000 times.

CT Scanner:

This dental scanner creates 3D images of your teeth, mouth, jaws, ears, nose, neck, and throat.

iTero Scanner:

We can make quick impressions of your teeth and digital models without any sticky impression material. Your orthodontic appliances will fit better than ever.

Propel:

During orthodontics, this quick procedure stimulates the jaw to allow the teeth to move 50–60% faster.
OralDNA: We can discover the exact type of bacteria in a gum disease case to match the best treatment with it.