Your child's baby teeth play an instrumental role in supporting their jaw development and healthy adult teeth. At Centreville Dental Wellness Center, we're committed to caring for your child's smile so they can have healthy teeth and gums for life!
Pediatric Dentistry places special importance in preventing tooth decay. Studies show that poor oral health care in children can lead to impaired school performance and poor social relationships. Therefore, Pediatric Dentists give advice on how to make teeth strong the importance of developing healthy eating habits and other ways to prevent disease from occurring.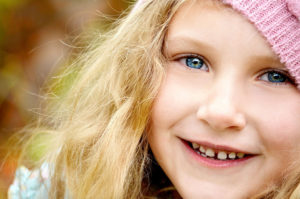 Additionally, Pediatric Dentists work toward the maintenance of primary teeth (baby teeth) until they are naturally lost. This is due to the importance they serve in permitting children to chew properly and therefore maintain good nutrition, their role in speech development, and the maintenance of space for the eventual eruption of the permanent teeth.
The role of the Pediatric Dentist changes as children enter adolescence. Recognizing the growing importance of appearance and self-image in their patients, Pediatric Dentists work to ensure that adolescents' dental needs are met. Preventative dental health care is emphasized and when necessary information is provided to adolescents about subjects such as wisdom teeth tobacco use, sealants and oral piercing.
"It's hard to find a dentist that's good with kids. We found what we were looking for at Centreville Dental Wellness Center. Every doctor we've seen here has been fantastic. Our kids love coming for their appointments!"
Pediatric Dentists promote the dental health of children as well as serve as educational resources for parents. It is recommended by the American Academy of Pediatric Dentistry (AAPD) and the American Academy of Pediatrics (AAP) that a dental visit should occur within six months after the presence of the first tooth or by a child's first birthday. It is important to establish a Dental Home for a child. This is because early oral examination aids in the detection of the early stages of tooth decay. Early detection is essential to maintain oral health, modify aberrant habits, and treat as needed and as simply as possible. Additionally, parents are given a program of preventative home care (brushing/flossing/fluorides), a caries risk assessment, information on finger, thumb, and pacifier habits, advice on preventing injuries to the mouth and teeth of children, diet counseling, and information on growth and development.
We look forward to the opportunity to serve you and if we can be of service, please refer to our Patient Library section, or if you would like to request an appointment, please contact us by email.