A 70-year-old female patient was referred to us at Centreville Dental Wellness Center by one of our existing patients for an issue she was having with her lower front teeth.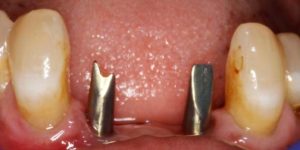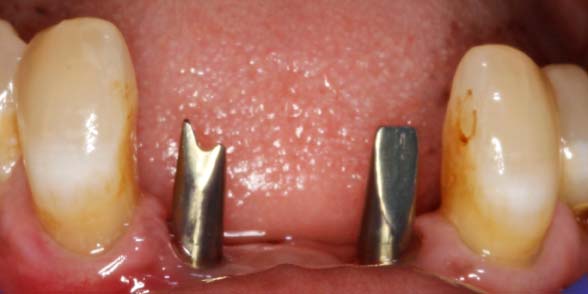 The patient's previous dentist had told her that her lower front teeth had an infection around them. After getting a thorough exam done with us, we found that the patient did indeed have infected lower front teeth. As a result of the infection, the teeth were very loose and there was a high likelihood that the patient would eventually lose the affected teeth.
Using 3D cone beam imaging technology and high-precision surgical guides, we were able to successfully remove her infected loose teeth and place two dental implants. The dental implants were allowed to heal before we placed a beautiful four-unit porcelain bridge for her final restoration.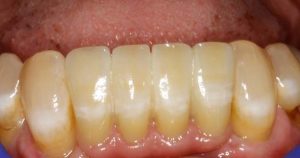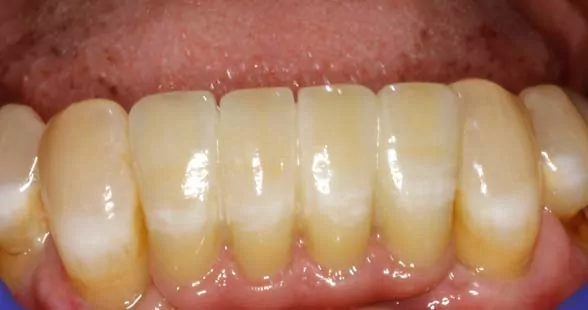 The porcelain bridge we designed for the patient was custom shaded to match the rest of her teeth and cemented into place for a secure fit. Now, the patient not only has a secure restoration for her missing teeth, but also a beautiful and healthy smile. The patient was thrilled with the natural appearance of her new lower teeth and the security of the permanently-placed bridge!