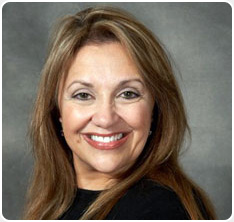 Dr. Rena Vakay received her doctor of dental surgery degree at Georgetown University Dental School in Washington, D.C. in 1982. Upon completion of her dental degree, Dr. Vakay continued her education at the L.D. Pankey Institute in Key Biscayne, Florida and at Creating Restorative Excellence (CRE)/ The Kois Center in Seattle, Washington. Dr. Vakay has achieved Clinical Instructor status at the Kois Center. She also has achieved fellowship status in the Academy of General Dentistry.
Dr. Vakay achieved the prestigious Accredited Status in the American Academy of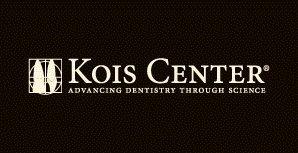 Cosmetic Dentistry in 1992. She is only one of 4 dentists that are fully accredited in the state of Virginia.
Dr. Vakay served 3 years on the Board of Directors of the American Academy of Cosmetic Dentistry (AACD) and is past- President of their local chapter. Dr. Vakay also served as Chairman and on the Board of Directors of the Association of Contemporary Dental Education for 2 years. Dr. Vakay has served as Program Chairman for the Northern Virginia Dental Society. She received the Media Award for Excellence when she served as Public Information Officer of Virginia for the Academy of General Dentistry.
Dr. Vakay is consistently voted among the Top Dentists in the Washington, D.C. area by Washingtonian Magazine and Northern Virginia Magazine. She was also voted into "The Best Dentists in America" and is listed in the "Who's Who in Executives and Professionals". She shares her knowledge and love of dentistry in her lectures throughout the United States and has published several peer- reviewed dental articles.
Dr. Vakay is the official "Miss Arlington" pageant dentist. Her clientele have included numerous Miss Arlingtons, Miss Virginias, and one Miss America.
Dr. Vakay has three 5 star dental practices in Northern Virginia:
Centreville Dental Wellness
14245 F Centreville Square
Centreville, VA. 20121
703-815-0775
info@centrevillevirginiadentist.com
Haymarket Dental Complete Care
6735 Leaberry Way
Haymarket, VA 20169
703-753-7077
info@haymarketdentalcare.com
Promenade Complete Dental
19340 Promenade Drive
Leesburg, VA 20176
571-333-8558
info@promenadedentalva.com
Community Service and Supported Charities
The Ryan Lopynski Big Heart Foundation– Board Member 2012-2015
Life with Cancer 2011-2015
MOM_Medical Mission of Mercy – Philippines- 2013
MOM_Medical Mission of Mercy-2013-2015 support
George Mason Arts Board-2010-2013
Wounded Warriors – 2015 – 2017
Purple Heart- 2013-2017
Operation Renewed Hope Foundation-2015
Dr. Vakay is an active member of the following organizations:
American Dental Association
American Academy of Cosmetic Dentistry
Virginia Dental Association
Academy of General Dentistry
Northern Virginia Dental Society
Kois Center
The American Academy of Restorative Dentistry
Co-Chair of the Northern Virginia Kois Study Club-2013/2014
Honors and Awards
1989: Academy of General Dentistry – Media Award for Excellence
1992: Academy of General Dentistry- Fellowship Award
1992: Accredited in the American Academy of Cosmetic Dentistry
1997: Top Dentist in the Washington, D.C. area by Washingtonian Magazine
1999: Distinguished Mentor – Creating Restorative Excellence/the Kois Center
2003: Top Dentist in the Washington, D.C. area by Washingtonian Magazine
2004-2005: The Best Dentists in America
2005-2006: America's Top Dentist,"Restorative Dentistry" (Consumers Research Council of America) Who's Who in Executives and Professionals
2006: Clinical Instructor status-The Kois Center
2007-2009: Editor-in-Chief, Kois Journal of Excellence
2009-2012: Editorial Board , Kois Journal
2011: Top Dentist in the Washington, DC area by Washingtonian Magazine
2012: Northern Virginia Magazine- Top Dentist for Cosmetic Dentistry
2014: Northern Virginia Magazine- Top Dentist
2015: Northern Virginia Magazine- Top Dentist
Television Interviews
1988: Cable Television Interview- Washington, D.C.
1989: Channel Television Interview- Washington D.C.- Prime time News
1996: "Smart Women Launch New Smart Woman TV News Series"
Publications
2000: Relationship of the Periodontium to Impression Procedures. Vakay, RT and Kois, JC. Compend Contin Educ Dent. 2000, 21:684-688.
2005: Universal Paradigms for Predictable Final Impressions. Vakay, RT and Kois, JC. Compend Contin Educ Dent. 2005 Mar; 26(3): 199-209. Impressive Results. Vakay, RT. Woman Dentist Journal. 2005, Jul. 28,30,32,34
2007-2009: Journal of Excellence; Editor in Chief-first issue July 20, 2007
2009-2012: The Journal of Excellence- Editorial Board
2010-2017: Compendium- Editorial Board
2015: Composite Restorations: Wheels of Progress Continue to Turn. Vakay, RT. Compend 2015, 36 (6): 442-443.

2017:

Are universal adhesives really universal? Vakay, RT, Delgado, A., Marongiu, N. Compend. 2017, 38(1):14-15