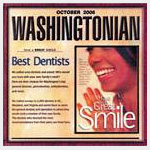 Our office is very pleased to announce that Dr. Rena Vakay was voted by fellow dentists as one of the Washington, DC area's "Top Dentists" in Washingtonian Magazine. Dr. Vakay has also been featured in the Northern Virginia Magazine.
Dr. Vakay Recognized as a 'Top Dentist' by Northern Virginia Magazine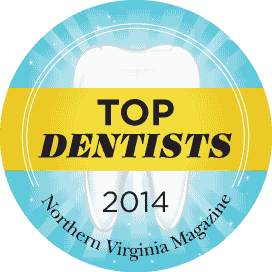 Dr. Vakay Recognized as a 'Top Dentist' by Washingtonian Magazine

We look forward to the opportunity to serve you and if we can be of service, please refer to our Patient Library section, or if you would like to request an appointment, please contact us by email.
We are happy to share with you what our patients say about their experience with us.
– Ryan H.


5 out of 5 stars on 01/03/2017
This dental practice is absolutely wonderful. I have had multiple procedures and follow ups that have made me love my smile again!
– Howard G.


5 out of 5 stars
I can't thank the staff at the Centreville Dental Wellness Center enough for their sensitive care.
– Genny Z.


5 out of 5 stars on 23/03/2018
Excellent practice. They are very kid friendly and did superior cleanings than the prior dentist.
+
Centreville Dental Wellness Center
Rated: 4.9 out of 5 stars based on 60 reviews.